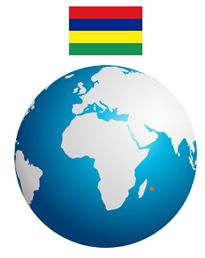 LUXURY HOLIDAY TO MAURITIUS
The Islands of Mauritius and Rodriquez (also part of Mauritius) are located in the warm waters of the Indian Ocean off the coast of South East Africa and on the same longitude as Madagascar. Reunion Island is officially part of France but we also group Reunion under Mauritius as it is part of the same island group.To travel to Mauritius Island Planet Travel Holidays can arrange for either direct flights from London or Paris (in Europe) or indirect flights via Dubai or Johannesburg if you are considering combining your stay with South Africa or Dubai.
It is also quite easy to combine a holiday to Seychelles with Mauritius. There are then daily flights over to Rodriquez or Reunion.
Mauritius Island offers a good range of exceptional hotels ideally for families and couples. Mauritius is a perfect honeymoon destination as there is a good combination of luxury beach resorts, small retreats as well as some easily accessible tours and sightseeing. Mauritius is also excellent value for money both in terms of holiday cost, considering the high standard of accommodation, and low cost of living. This is especially true if you are comparing a holiday to the Caribbean which tends to be quite expensive locally. Mauritius Island also offers world class watersport including surfing, kitesurfing, windsurfing and Standup Paddleboarding. The waters around Mauritius are also good for diving, especially for a learn to dive holiday or for those looking for pretty and easy diving. The diving in Mauritius does not compare to the worlds best dive locations.
Rodriquez Island is a a small island for those that want to escape to a quiet naturally Mauritania setting. With juts a hand full of small properties this makes for a ideal few days add-on to the main holiday.
Reunion Island is all about adventure, trekking and sight seeing. We normally suggest a 3 or 4 nights extension to Reunion in combination with a beach holiday to Mauritius. Perfect for a multi centre honeymoon or adventurous family.
As with all of our destinations we have a lot of direct experience travelling in the area so it is best to call and speak with a Mauritius travel expert when planning you holiday to Mauritius. Please use the information on our website as a guide only then call and expert impartial advice and immediate best price quotation.
Planet suggested tours for Mauritius
No more tours

Please call for a bespoke tailor made tour.